English will follow.
Planleggingen av Fadderullan 2020 er i gang for fullt, og vi gleder oss enormt til å dele mer med dere i tiden fremover. I første omgang er vi stolte av å presentere vår helt nye nettside!
Her vil du finne alt du trenger å vite om Fadderullan. Noen ting kan bli endret på og oppdatert underveis. Mer informasjon kommer fortløpende.
La oss gi deg en rask omvisning!
Nyheter
Her kommer vi til å legge ut alt av Fadderullan-relaterte nyheter, som den du leser akkurat nå. Innleggene på denne siden vil være på både norsk og engelsk, med engelske overskrifter.
FAQ
Har du noe du lurer på anbefaler vi deg å sjekke listen over ofte stilte spørsmål før du tar kontakt med oss. Dette er både enklere og raskere for deg. Finner du derimot ikke det du lurer på i listen er det bare å ta kontakt med oss. Kontaktinformasjon finner du her.
Program + Billetter
I august kommer fullstendig program og billettoversikt til å legges ut på disse sidene.
Kart
Nå har vi også kommet med et interaktivt kart som viser hvor alle arrangementene vil finne sted. Slik blir det lettere for deg å vite hvor du skal være til enhver tid. Kartet vil oppdateres når programmet for Fadderullan 2020 slippes.


For faddere
Under siden "For faddere" vil du som har søkt/vurderer å søke som fadder for Fadderullan 2020 finne all informasjon du trenger angående rekrutteringsprosessen og selve fadderrollen, samt hvilke krav som stilles til våre faddere og fadderledere.
Messenger-knapp
Uansett hvor på siden du befinner deg, vil du alltid se det blå og hvite Messenger-symbolet nederst i høyre hjørne. Slik er du alltid ett klikk unna å komme i kontakt med oss. Vi er her for å hjelpe deg!
Goodiebag
I år har vi flyttet goodiebagen inn på nettsiden. I tiden frem mot fadderuken vil vi legge ut gaver til deg fra våre samarbeidspartnere. Stay tuned...
Tilbakemelding
Helt nederst på siden vil du finne mulighet for tilbakemelding av nettsiden. Her kan du sende inn en beskjed til oss hvis det er noe du savner, eller hvis du synes alt er bra!
Tilbakemeldingsskjemaet er kun for tilbakemelding av brukeropplevelsen på nettsiden. Henvendelser som sendes via skjemaet vil ikke bli besvart.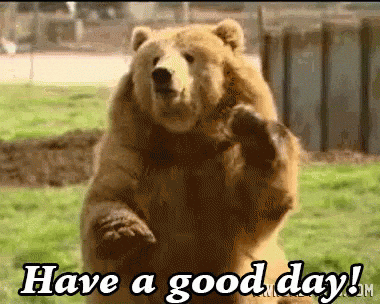 The planning of Fadderullan 2020 has started, and we are so excited to share more with you in the time to come. First of all we are proud to present our brand new website!
Here you'll find everything you need to know about Fadderullan. Some things can be changed and updated along the way. More information will be published continuously. Let's give you a quick tour!
News
Here we'll publish Fadderullan related news, like the one you're reading right now. Posts on this page will be written in both Norwegian and English, with English titles.
FAQ
If you have any questions about Fadderullan we do recommend you to check the list of frequent asked questions. This is both easier and more efficient for you. If you don't find your question in the list, feel free to contact us. See our contact information here.
Program + Tickets
Program and tickets will be published on these pages in August.
Map
We have now launched an interactive map that shows you where all the events will take place. This way it will be easier for you to know where to be at all times. The map will be updated when the program for Fadderullan 2020 is released.


For Buddies
If you have applied, or is considering to apply, as a Buddy for Fadderullan 2020 you'll find everything you need to know about the recruitment process and the Buddy role itself, as well as which requirements we have for Buddies and Buddy Leaders.
Messenger button
Regardless of where on the site you are, you'll always see the white and blue Messenger symbol in the bottom right corner. This way you'll never be more than one click away to get in touch with us. We're her to help!
Goodiebag
This year we've moved the goodiebag into the website. In the time towards the Buddy Week we'll release gifts to you from our partners. Stay tuned...
Feedback
At the bottom of the website you'll find a link to give us feedback of your experience of the website. Here you can give us a message if there is something you're missing, or if you just think everything is fine.
The feedback form is for website feedback only. Inquiries sent thru the feedback form will not be responded.